Why is Dock Blocks of North America, LLC

so Successful?
Discover each of our unique commitments to excellence that serve as the foundation of our business success.
Committed to

Making the World a Better Place
Sustainability
Dock Blocks do not contain any "floating foam" which is harmful to the environment and found in many other kinds of floaters. We use a zero waste manufacturing process to minimize any waste leaving the plant. The best part is no trees are used and you receive the same benefits of traditional docking alternatives. The entire product is 100% recyclable should you move or no longer have a docking need. And by keeping boats out of the water it reduces the amount of toxins from paints.
People
Whether it's for fun or helping those in need, we are proud to support many organizations and causes around the world. A few organizations we have recently supported include MANTA, a non-profit that offers students the unique opportunity to explore the marine environment, The Special Olympics and The Healing Pines Respite, a cancer healing center for women but we also help with numerous other events and causes. Please visit our events page for more information OR if your organization is interested in support or you would like to help support our causes, please contact us today.
Innovation

Is the Core of Our Business
Our global engineering and testing department is equipped with the technical and HDPE materials expertise to solve the world's most complex docking problems. Only Dock Blocks™ offers the most advanced technology, including a patented docking system whereby blocks connect in the center versus the corners AND strengthening bars surround the perimeter, delivering more strength and added stability while ensuring the system lasts longer. Learn more about our product advantages.
We are not finished yet. We continue to make our products better. Recent innovations include our new half-floater connecting pins that eliminate having to flip the dock over to install, resulting in a 75% faster assembly time. Finally, our new decking system includes frames and composite planks, offering the look and feel of traditional floating docks with the added value of increased strength and longer-lasting performance.
Whether your needs involve off-shore oil drilling to aqua culture to simply having the best dock in your neighborhood, Dock Blocks is here to provide a unique solution for today and years to come. Tell us about your unique docking needs today!
Manufactured in America
to the Highest Quality Standards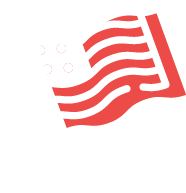 Dock Blocks are made in America and manufactured to the highest quality standards using an ISO 9001 compliant manufacturing process. We back every block manufactured with limited lifetime warranty.
achieving excellence

Through Strategic Partnerships
We know we cannot do it alone. That's why we have formed partnerships with many organizations from community support to the industry's best partners. Whether it's promotional, product development, or supporting a cause or event we work together with our partners to ensure both our goals are achieved. A few organizations are found below but visit our events page learn more or contact us to become a partner.
The Association of Marina Industries (AMI) is a nonprofit membership organization dedicated exclusively to the marina industry.
The National Marine Manufacturers Association (NMMA) is the nation's leading trade association representing boat, marine engine and accessory manufacturers. Collectively, NMMA members manufacture an estimated 80 percent of marine products used in North America.
Scout Boats, headquartered in Summerville, SC, designs and manufacture world class luxury boats and offers its dealers Dock Blocks™ designed for each of its models. Product can be shipped to dealerships or residence. To learn more about Scout visit scoutboats.com or contact us to place your order.
A Dedicated Support Team

Ready to Help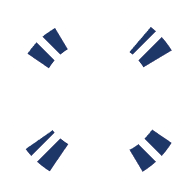 Whether Commercial, Residential, or Government, our goal is to exceed your every expectation. First, our Getting Started and product configurator make any research and planning you want to do a breeze. Then, our knowledgeable account executives will respond promptly to your inquiry almost immediately and personally guide you through the ENTIRE selection process ensuring you choose the BEST PRODUCT for your industry, application, budget, and local conditions. Finally, our TECHNICAL SUPPORT team takes over to prepare for your delivery, guide you through the DIY assembly process, or can even connect you with a local installer. Every order is followed-up with a customer support survey to ensure you are 100% satisfied.
100%

Satisfaction Guarantee
We know you will love our products AND we are certain you will enjoy the entire Dock Blocks TM experience; from working with our extremely knowledgable and experienced account executives to communicating with our responsive technical support team throughout the entire delivery and assembly process. We offer fast shipping, financing, a Lifetime Warranty and a back-up our experience with a 60-Day Money-Back Guarantee* ensuring you are 100% satisfied.

* The money-back guarantee only applies to residential orders and must be approved in advance with your Dock Blocks sales representative. A contract will be created with terms and conditions. If an agreement is activated customer is responsible for return freight and all associated costs. A re-stocking fee will apply if any visibility of use is present. Damaged blocks and accessories will not be accepted. Please call to learn more about this special program.