Winter is notoriously harsh on boats and docks. While many of us experience the cold weather, even mild winters require caution and planning to avoid costly repairs come springtime. Just like you need to prepare a house for a safe and cost-effective chilly season, you must consider your second home, your boat and its dock, and its ability to withstand everything from wind to ice. Here are some tips on preparing and maintaining your boat and dock in the winter.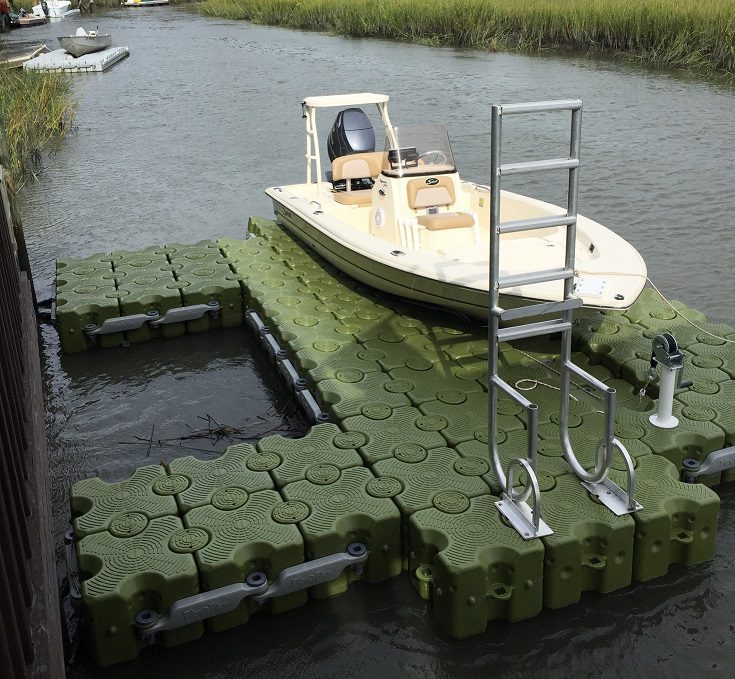 #1 Store ALL accessories
From handrails to swim ladders to racks, make sure your accessories are in a safe, dry place for colder months. That way, you won't have to worry about damage and replacing them in spring. It may not be enough to raise them out of the water. Consider the average temperatures in the winter where you live. It's likely best you keep them in a shed, garage or other covered, closed storage area.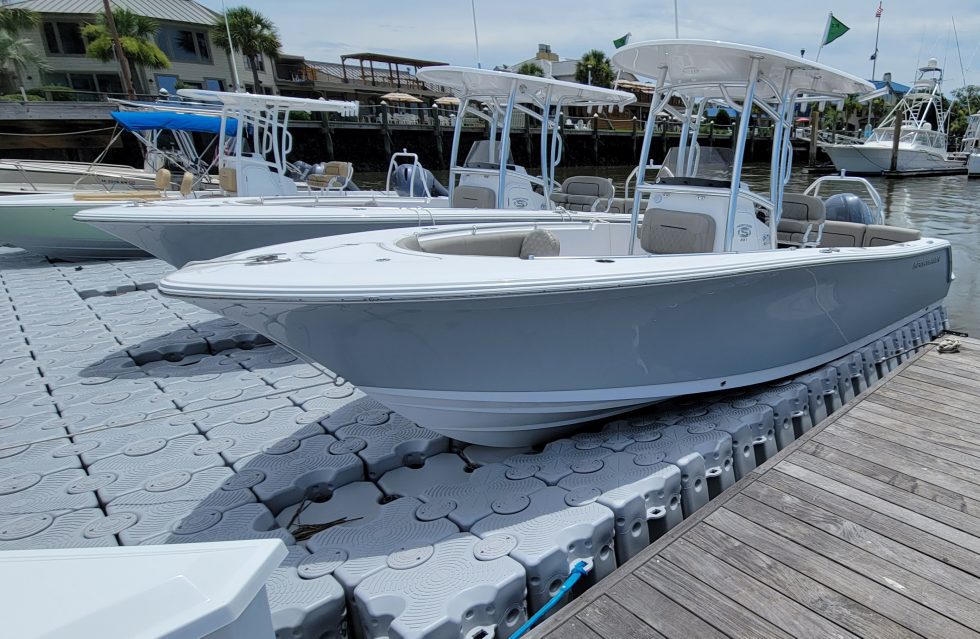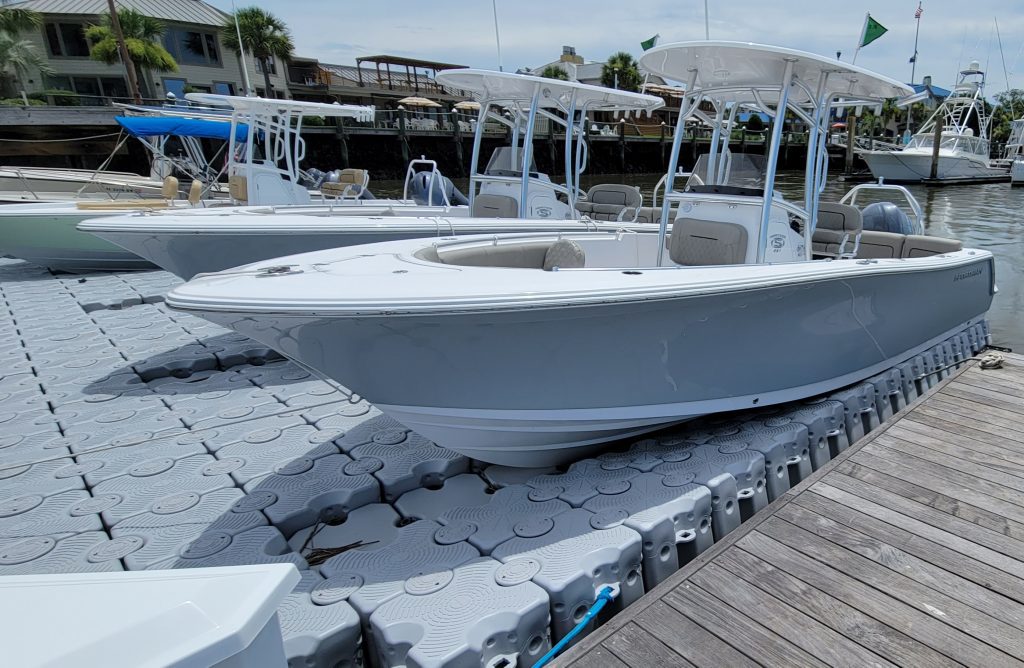 #2 Do a thorough inspection of boat and docking materials before and again during
Make sure everything is up to snuff, from cables, to boat lifts and beyond, if possible, before the coldest months arrive. If this is not possible, it's essential you inspect your boat and dock before reported snow or freezes. If there's any issues before a winter storm, it'll be much worse (and more expensive) after. Contact us if you are having any issues – we're happy to assist with our decades of experience, or help you find a local technician if additional expertise is needed.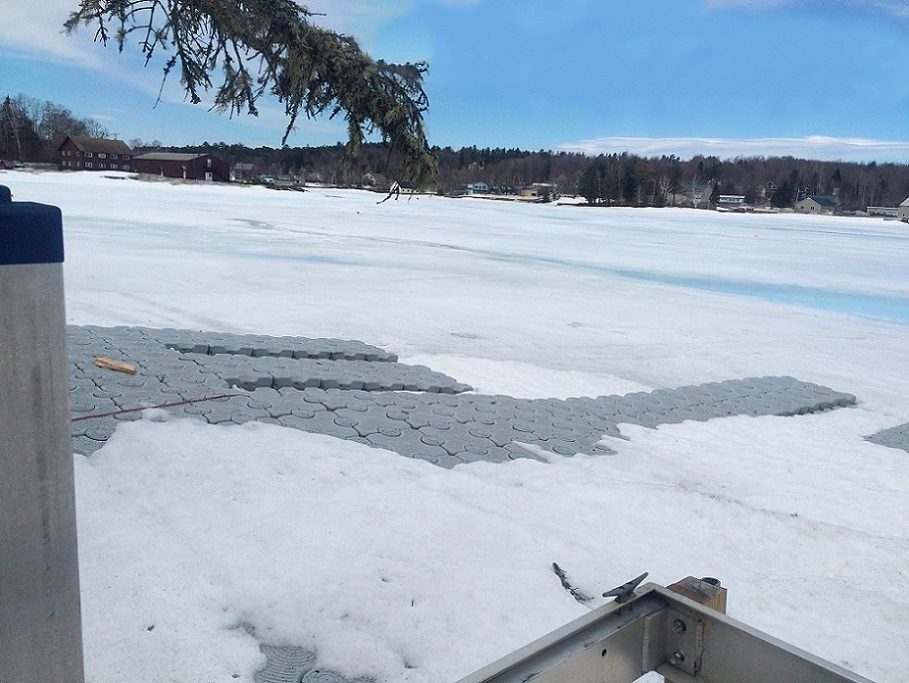 #3 Prepare for ice
Dock Blocks' modular floating docks can withstand snow and ice, but in case you're worried, your blocks are easy to remove! To prevent ice buildup, consider a bubbler and make sure your dock is an ideal position to handle wind and waves. If you have a wooden dock, a bubbler is essential. Even then, there are risks associated with damage. A removable and durable material like HDPE is always a better option to standard, brittle wooden docks come winter.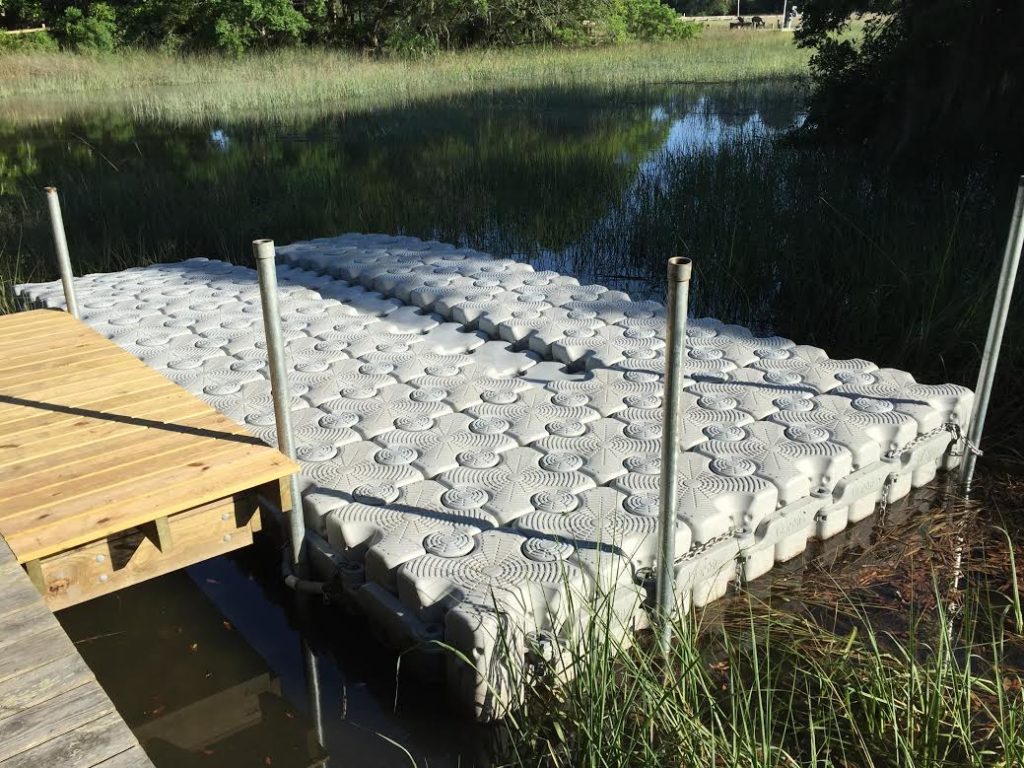 #4 Follow local laws and marina regulations
Check to make sure you're complying with local laws – some municipalities require the removal of boats and docks in the winter. You'll also want to check your marina's rules if your dock is parked somewhere that is not private. Do research ahead of time so there's no surprises (or tickets). Even if you aren't legally required to remove your boat in the off, colder season, consider that boats can be damaged from long exposure to winter weather. You're better off storing it.
For more boating and docking tips, be sure to check out our blog. If you want to avoid expensive damage, switch to Dock Blocks. Contact us today.